► Everrati remakes the GT40
► 800bhp, 590ft lbs of torque
► 0-60mph under four seconds
Everrati has got its hands on yet another supercar, and this time it's converted a Ford GT40. It's the latest icon to be turned into an EV, or futureproofed as the brand calls it and as you'd expect it's still got supercar performance – even if it sounds a little different now.
'The GT40 personifies Everrati's philosophy. While many companies perform electric conversions of classic cars, our approach goes far beyond that, 'said Everrati founder Justing Lunny. 'The GT40 showcases how Everrati is taking the art of future-proofing automotive icons through electrification to the next level.'
Give us some specs
Out goes the classic V8 and in goes a 60kWh battery powering two 400bhp motors on the rear axle. And yes, that's just the rear axle; this might not be a classic GT40, but it's still rear-wheel-drive only. It's also hooked up with a sector-leading 700v system, and can hit 0-60mph sub four seconds. Top speed is 125mph.
Alongside the 800bhp, the Everrati GT40 also puts out 590 ft lbs of torque, so it'll be able to light the wheels just like the original.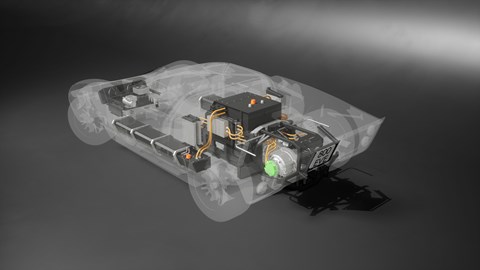 In order to maximize both packaging and handling, batteries are packaged within the sills and behind the passenger, essentially taking the place of the engine. Still, Everrati have used the original mounting points when shoehorning in all the new tech, and weight distribution is 40/60 – avtually better than an original 1966 GT40 MkII. At 1470kg, this car is 47kg lighter than a fully-fueled original too.
What about charging?
With an 80kW charger, the GT40 will go from 20% to 80% charged in 45 minutes, and range is a rather meagre 125. Not huge, but surely in the spirit of thirsty, fast, Fords.
Virtual gears with a V8 synth
Everrati has also fitted the GT40 with what it's calling 'virtual gears.' Select the car's 'Race mode' and two 100db noise generators will pump out a v8 viseceral soundtrack. At the same time the usual auto gear shifter will turn into a 'virtual' manual. You'll get a pause in acceleration during every shift, along with a difference in torque delivery.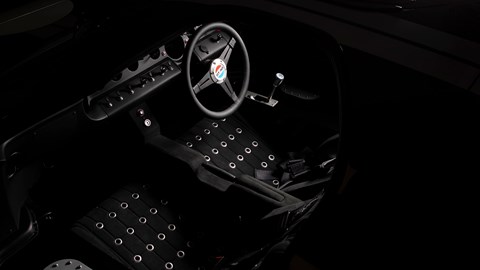 The tech comes from Everrati's experience producing high-end racing sims, and although performance is technically slower, it's arguably more engaging.